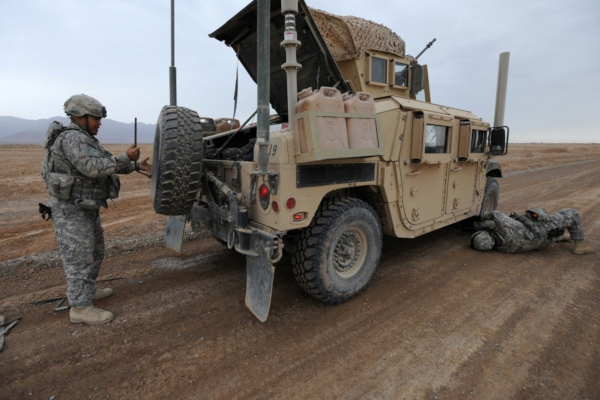 A flat tire…
on the lead vehicle could not have come at a more inopportune time.
Pinned down, in the middle of a planned trap, intense enemy fire, rained on James and his buddies. Caught in the "staged firefight trap", James and his unit struggled to free themselves.
With the lead vehicle disabled by a flat tire, something, someone had to do something or matters would get worse, much worse!
"Can you guys cover me while I change the tire, James yelled over the radio?"
"Got your back man", one yelled over the radio.
The friendly fire int intensified as his buddies gave precious cover for James to pull the truck to the side of the inoperable vehicle. A few minutes later, the tire was changed. James, back in the wrecker, yelled "Let's get outta here!"
Enemy fire suppressed, the lead vehicle pulled away and the convoy headed to the base.
I write about these heroes in our new book, "Angels on the Battlefield". Thirty-one stories of combat survivor heroes are told for the book, headed to a Fall '20 release.
Check the author web site and place your orders at CombatSurvivorHeroes.com
U.S. Army photo by Sgt. Samantha Beuterbaugh