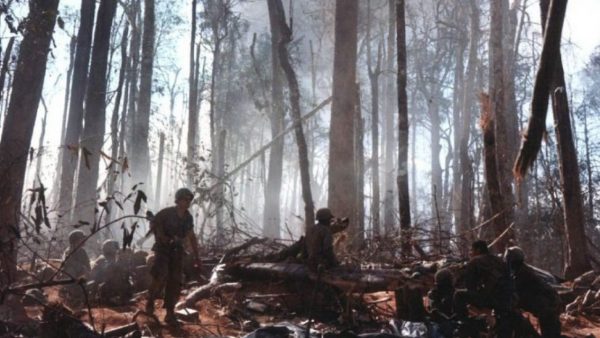 my beloved husband…
the father of our children, struggled to walk through the jungle for several miles on a badly injured leg, seeking treatment from the primitive, Khmer Rouge jungle clinic. Five days later, he died there, alone in death. One of my teen-aged sons risked his life to bring the devastating news to us. Forbidden to travel without "authorization", and leaving my elderly mother and young daughter, I ran toward the jungle clinic through dark hours, My dear husband lay on the ground alone, his eyes open in death. Through muted sobs, I gently closed his eyes and rested my head on his chest. My husband and crippled mother died during the hellish three and a half years we spent in the jungles of Cambodia. To this day, I don't know where their bodies rest. We were told that Khmer Rouge soldiers, many of them teenagers, threw the dead and wounded in jungle caves. When the caves filled with bodies, they closed the openings with soil and found another cave.
The rest of this compelling story will appear in my second book, Angels on the Battlefield: dramatic accounts of military heroes. Publishing of "Angels" is expected in February '21.
Be among the first 1,000 people to receive an advanced, signed copy of this wonderful book. Contact me for details by clicking the button below. I promise the cost will not break your spending allowance.
If you are interested in a signed copy of our first published book of combat survivor stories, When Heaven Visits: dramatic accounts of military heroes, you can also click the link below. For a discount on your purchase, leave a review of the book on Amazon, take a screenshot of your review, and email it to combatsurvivorheroes@gmail.com.
As a reminder, we donate a portion of all of our proceeds to two veteran causes. Details of these two wonderful causes are described under the Resources page of the Combat Survivor Heroes website.
Credit to Bettman for the image above